Tuesday, 08 January 2019 16:16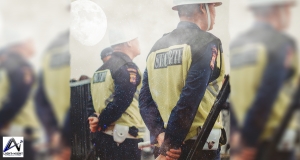 Company Mission:
'To deliver security at night, 24/7 emergency call out'.

Mr Zozo founded Light of Night as a sole trader in 1993. Light of Night was the only Company supplying security equipment at night where there were no other facilities available. Following the same path, we established as a limited Company in 2003. It has been growing ever since and became very well known and recognised for two-way radio night supplier in London. We expanded our business by introducing crowd control equipment such as barrier stanchions, barrier ropes and retractable belts. We have a friendly one to one customer approach. It gives us our solid reputation as a very reliable and trustworthy 24 hours service Company.
What we offer is plenty of knowledge as our expertise has been around for 20+ years. Our team is growing too as of late.
Are you a customer of ours then WELCOME to our blog.
WELCOME to our website if you are new to Light of Night.
We do offer friendly advice :)
Our security equipment can be hired & purchased.